With the 2018 PyeongChang Winter Olympics taking place this year, there's a lot of focus on athletes.
It goes without saying that being an professional athlete is no easy feat—especially when competing at elite levels. However, there are a few notable figures both past and present who have managed to outwork and outplay their opponents with an additional challenge: hearing loss.
Below, we look at four Olympians who have contended with hearing loss and gone on to win major competitions, ascending to the highest levels of their respective sports.
Adam Rippon
Men's Figure Skating
While he doesn't have hearing loss today, Rippon suffered from severe hearing loss at birth, which was later corrected with surgery. Finishing fourth at the 2018 nationals, Rippon qualified for this year's Olympics and his free skate helped the US win a bronze metal in the figure skating team event. Known for his big personality and spirited music choices including Queen, Led Zeppelin, The Beatles and Sia, the 2018 games are Rippon's Olympic debut, where he rose to international fame with his stunning performances.
Tony Ally
Diving
With hearing loss since birth, Tony Ally is a world-renowned diver from the United Kingdom, who has participated in several Olympic Games. Ally lost hearing rapidly during his childhood, but that did not stop him from pursuing his dreams. At age 12 he won his first senior national title—and was the youngest diver ever to represent Britain at that time—despite having to lip-read his coach. From there, Ally won several national and international competitions, and participated in the 2004 Athens Olympic Games.
Tamika Catchings
Basketball
Tamika Catchings used sports as an outlet after being teased as a child for having hearing loss. In one article, Catchings admitted growing up with hearing loss wasn't always easy, and wrote, "In the classroom kids could make fun of me for being different. On the soccer field (my first sport) and eventually the basketball court, they couldn't. I outworked them, plain and simple. Eventually, I was better than them." Eventually, Catchings worked her way to the WNBA, playing her entire 15-year career for the Indiana Fever, and won a jaw-dropping four Olympic gold medals in 2004, 2008, 2012 and 2016.
After a highly successful 14-year career, Catchings now owns her own business and coaches basketball.
David Smith
Volleyball
With hearing loss in the 80-90 percent range, David Smith has worn hearing aids since the age of three. Having grown up in a financially conservative household, Smith said that one of the few times his parents would pay for cable TV was during the Olympic games, according to one TIME article. Smith may have watched them with the closed captioning on, but that never weakened his resolve – or his love of sports.
"I always knew I was different,'' he told NBC Los Angeles. "I knew I was unique. But my parents made sure I was in class with the average kids and played sports with every other kid."
At over six and a half feet tall, volleyball was a natural choice for Smith. He played throughout high school and college, eventually joining the ranks of professional players in 2009 and participating in the Olympic games in 2012. Through a combination of hearing aids and lip reading, Smith is able to compete and communicate with his teammates.
Because of his hearing loss, Smith developed exceptional ball control skills on the court. Learn more about his volleyball success here.
When it comes to living your best life, there's no reason to let hearing loss stand in your way. Take a proactive approach to your health and get started with our free online hearing test below. Or, contact one of our friendly experts and schedule a complimentary hearing evaluation.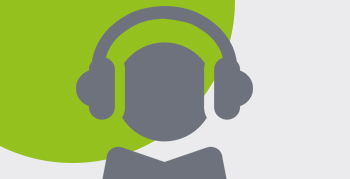 Test your hearing for
FREE and get results instantly.
Take the test