For most people, the beginning of a new year is a time for reflecting and setting new goals to help make your life better in the coming year. But no matter who (or how old) you are, there's one important lifestyle goal that needs to be on your resolutions list this year: healthier hearing.
What exactly does the goal of better hearing look like? We assure you, it's not as ambiguous as it sounds! For some, it could be as simple as making a few lifestyle tweaks—like wearing earplugs to concerts or sporting events. Or, it could mean working with an audiology expert to create a full hearing healthcare plan.
Regardless of the approach you choose, here are five steps to make 2018 the best year yet for your hearing health.
1. Protect your hearing
When it comes to your hearing health, even a few minor lifestyle adjustments can go a long way in keeping your hearing healthy. For instance, using earplugs around loud noises, turning down the volume of your TV or radio and taking your medications only as directed are all effective ways to keep your hearing strong. Plus, research shows that managing your stress levels and staying physically healthy don't hurt, either!
2. Stop procrastinating with hearing health
"If you can measure it, you can change it" is a fundamental principle of psychology—and your hearing health is no different! Audiology professionals can provide you with a detailed snapshot of your hearing health, so that you can take the proper steps to having the best possible listening experience. No matter what age you are, physicians recommend participating in annual hearing screenings to ensure your baseline hearing stays strong.
3. Get other people on board
When it comes to resolutions, it's tricky to go it alone. Something that perhaps contributes more to resolution success than anything else is having an accountability partner.
In a recent article posted on Quiet Revolution, writer Leigh Stringer points out how powerful peer pressure can be. Citing research from social scientist Dr. Robert Cialdini and Tim Church, M.D., Stringer points out that peer pressure can have very positive effects, especially with complex decisions – like turning over a new leaf with your health.
In other words, having another person committed to your success makes it much easier to achieve your goal. Make it a point to build a network of people who can support you and hold you accountable in your hearing health goals. After all, it's much harder to let someone else down than it is to try and go it alone!
4. Get physically active
Both your body and your ears love exercise. Research shows that certain physical factors including BMI, waist circumference and physical activity can all impact your hearing health. So, make sure you're hitting the gym, clocking in your walking miles, or attending your favorite aerobics class regularly. Your heart – and ears – will thank you!
5. Write down your goals
Many people who make weight loss resolutions in the New Year create a detailed plan for themselves to help ensure their success. You can take a similar approach with your hearing health!
Dr. Gail Matthews of Dominican University found that people who write down, review, and share their goals with others are 33% more successful in achieving their goals than those people who keep a mental checklist of goals.
Writing a plan not only reminds you why you made your resolution in the first place – it can also strengthen your commitment to it.
Ready to tackle your hearing health resolutions? Get started with our Free Online Hearing Test and get your results instantly. Or, contact your local Connect Hearing center and start the new year with a FREE hearing evaluation with no cost and no obligation.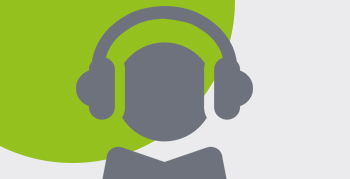 Test your hearing for
FREE and get results instantly.
Take the test